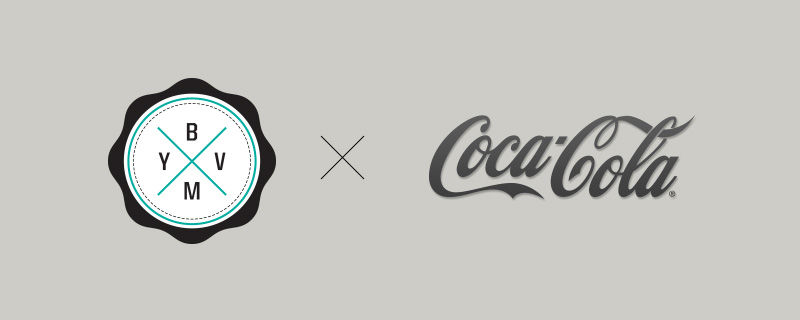 Since 1886, the Coca-Cola logo typography has barely changed. Today, the brand decides to open a contest for creative people to imagine a new version.

The original classic lettering in Coca-Cola logo was designed by an amateur: Frank Robinson. Frank Robinson was an accountant but had excellent advertising skills. He was one of four partners John Pemberton and had also found the name of the famous soda.
Today, the brand, in collaboration with artistic community Blank You Very Much (BYVM), organizes a contest and challenges any of us (designers, artists, fans…) to redesign their logo.
Of course, Coca-Cola has no intention of changing it. But the very best designs will be submitted to a jury of creative personalities and tastemakers. The Grand Prize Winner will receive $5,000 and his/her logo will be printed on limited edition t-shirts.
However, to design new Coca-Cola logo you must still follow some rules and guidelines. For instance:
The Coca-Cola® logo can only be produced in Red and White
The dynamic ribbon logo can only run horizontally
No international logos or flags may be used
All designs should be targeted to a 12 years and older demographic
etc…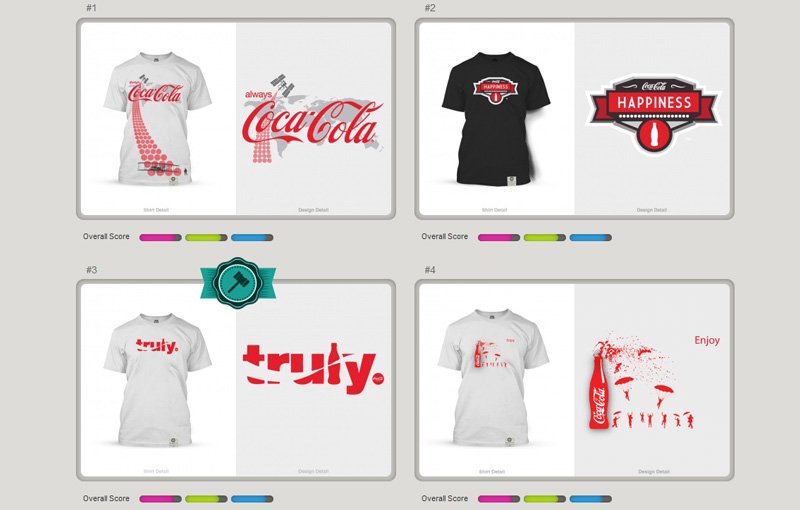 The Winners will be announced on November 26th, 2012.