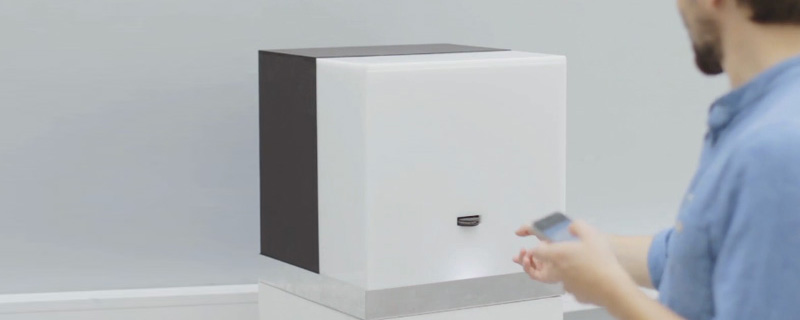 Three Swedish students have imagined an interactive cookies distributor that gets activated with a tweet.

Sharon Williams, Daniel Jansson and Alexis Morinet. Those are the names of the three students, attending the Umeå Institute of Design in Sweden, who have designed the distributor of the future: the UID Cookie Box.
This minimalist machine simply reacts to a certain hashtag (#uidcookiebo) and gives the Twitter user a cookie as a reward…
But beware of the greedy! The UID Cookie box will only distributes one sweet every five minutes.