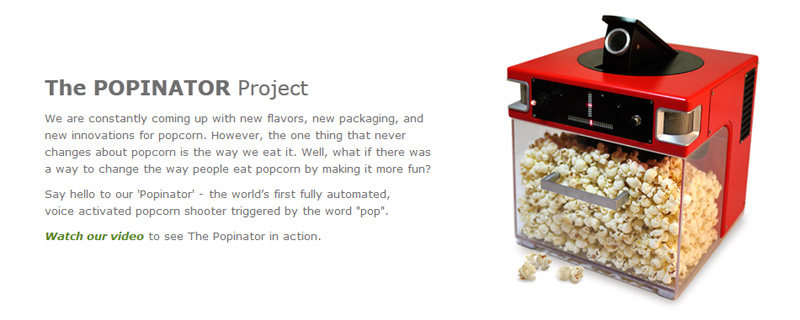 The growing problem of obesity obviously poses no problems for Popcorn Indiana. To gain notoriety, the brand has created a machine that allows lazy teenagers or older children to grow their fat without moving from the sofa: The Popinator.

With a reach of 15 feet, this real candy catapult reacts with a voice recognition system. You just have to say "pop" and it fires popcorn directly into your mouth!
A project signed by Thinkmodo.