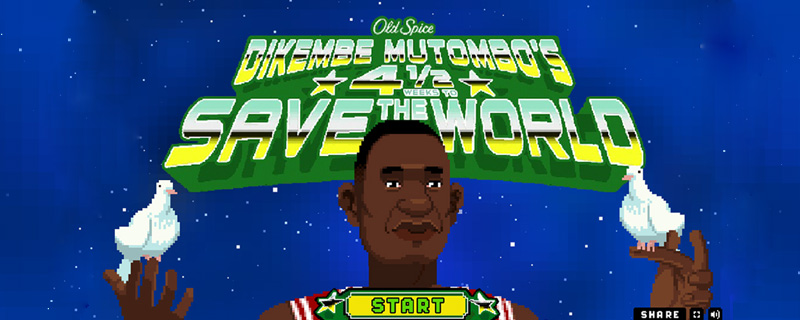 Nothing stops Old Spice, not even the end of the world! It's only four weeks away from the Apocalypse purported by the Mayans, and the brand offers us four challenges, one each week. For the first step, you must stop the "Gangnam Mania" … Good luck!

December 21, 2012, the end of the world is near. For those who can keep their calm, Old Spice, the famous brand of brave and adventurous men, launched a funny and fanciful game: the Dikembe Mutombo 4 1/2 Weeks.
In this game, you incarnate, Dikembe Mutombo, a former NBA basketball player, who must meet four different challenges over a month to save the world.
The first challenge is to stop PSY, the Korean singer and its viral music "Gangnam Style" that plunged Americans into a wild dance and has cut them from all other activities… like voting.
A crazy campaign imagined by Wieden & Kennedy Portland.