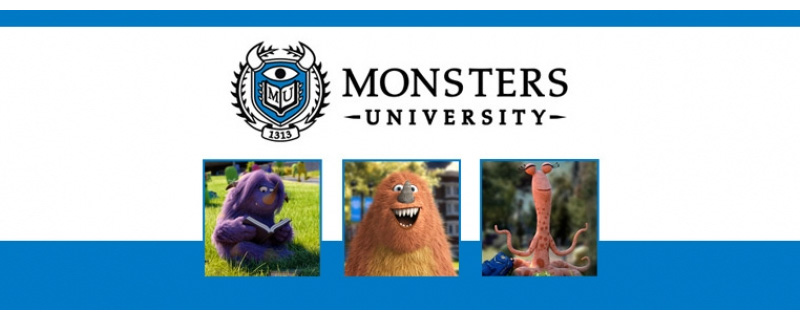 Since monsters are no longer frightening to children, Pixar has decided to open a new Academy.

"Monsters University" is proud to receive the cream of monsters. This school offers courses to develop your monster skills. All what you need is a recommendation letter. All students may apply, no matter their color, size, shape and consistency.
This original operation is a subtle promotion for the upcoming film of the same name, to be released in 2013.
The University website is amazingly well-documented and informs visitors on modes of admission, campus life, sports and even offers an online store.