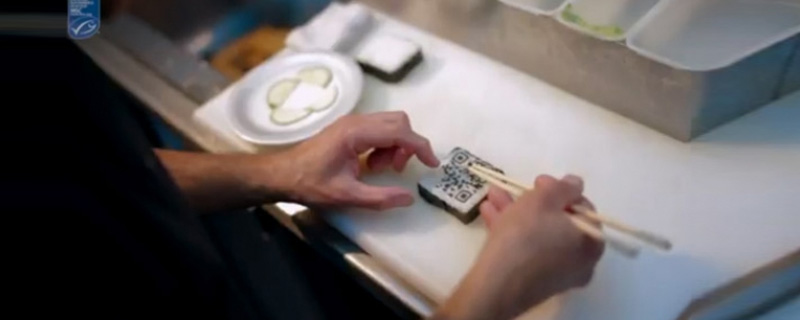 Marine Stewardship Council (MSC), certification program for sustainable fishing practices, with Moshi Moshi, has placed QR Codes on 10,000 pieces of MSC-certified sustainable salmon.

Thus, Japanese food lovers can electronically know where their fish came from. Through their smartphone, they can scan the bar codes, learn about the product, watch a movie designed by MSC and actively participate in the debate. A smart way to get the story behind the dish.
Of course, the QR Codes are 100% edible, made from rice paper and squid ink.
This initiative was presented during the Frieze Art Fair from October 11 to 14 in London and will be launched in Moshi Moshi's restaurant in Liverpool Street in future.