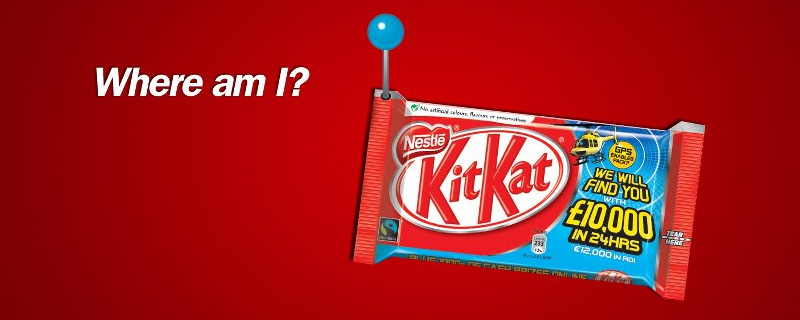 Somewhere in England and Ireland, six bars are equipped with GPS devices, which Nestlé will use to find the lucky buyers and give them £10,000 in cash.

This prize would allow the gourmands to "have a break" for a while. Thanks Nestlé!
The operation "We will find you" is orchestrated by JWT London.