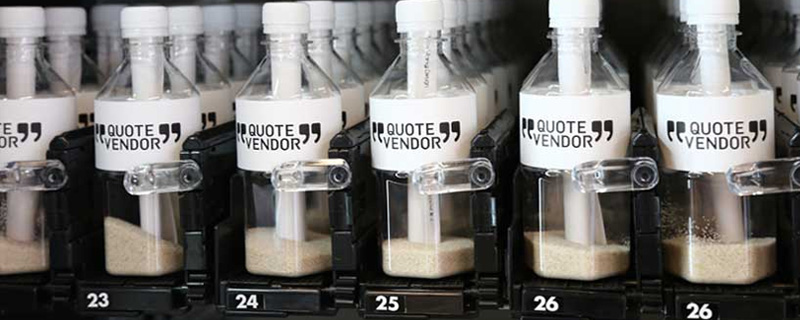 Is it possible to consume quotes the same way we would drink ordinary soda or eat chocolate bar?

Well apparently it is, thanks to the talented Taiwanese designer, Alice Wang, and her invention "The Quote Vendor". This strange machine distributes quotes in plastic bottles filled with sand. Each quote comes with the author's name and the title of the book from which it is extracted.
"Quote Vendor came from the observation that in today's society, we are becoming more accustomed to instant and short messages. Whether through text messages, or online social platforms such as Facebook and Twitter, less people are willing to read long paragraphs, let alone having the patience to read through an entire book." says Alice Wang.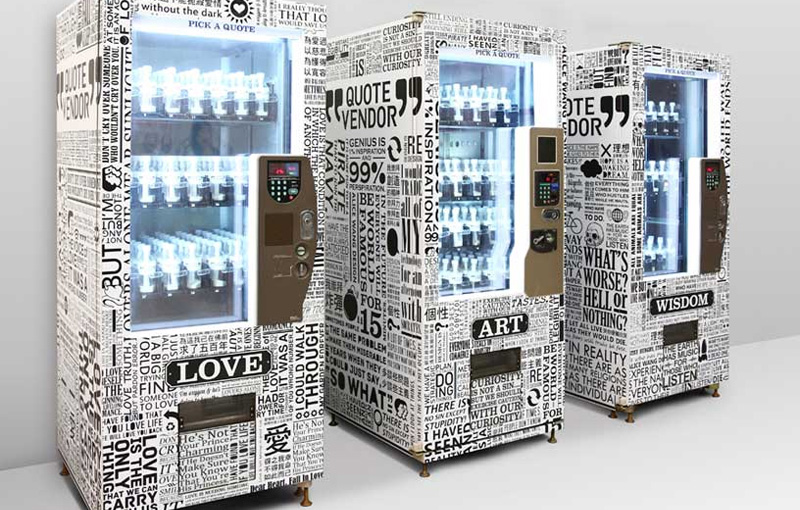 Are citizens hungry for fast-food information? I don't know… But this project could become an original Branded Content tool to promote a brand, or a cultural product. To be continued!