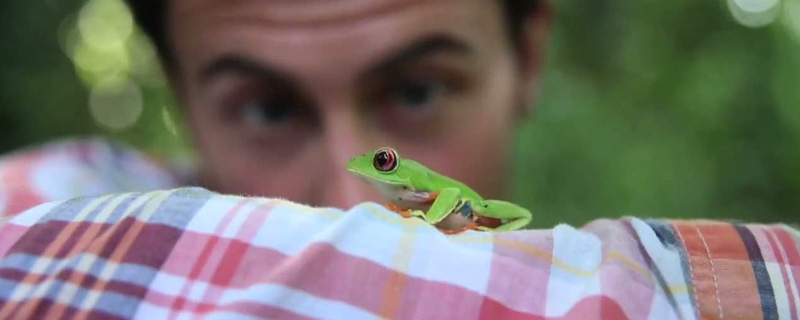 Leave to the other end of the word to save the Planet. Lovely… but not always convincing. On the contrary, for the "Follow the Frog Week" from September 17 through 23, Rainforest Alliance imagined a hilarious video about fair trade.

The scenario follows the life of a 30-year-old man willing to invest in forest protection. Therefore, he leaves everything behind: wife, child, job,… to go to the Amazon. To help a native tribe, he plans a revolution with his iPad. He relishes his new life in close communion with Nature… until reality strikes him. I'll let you see the chaos yourself!
"Follow the Frog" proves us that it is not necessary to leave to the other end of the word to protect the Planet. Just consume smarter. "By choosing products and services that feature our little green frog, consumers can help to conserve the environment and improve the lives of communities worldwide." – said Whelan Tensie, president of the Rainforest Alliance.
So go shop the Frog, now!