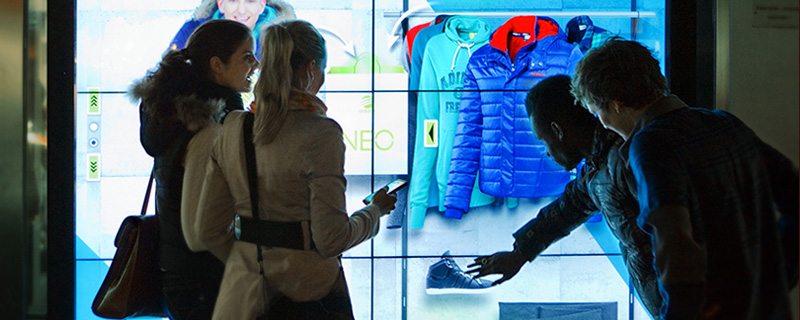 The "Brand with the 3 Stripes" for its NEO collection has just installed a connected digital window to interact with the customers.

In addition to entertain passengers through its interactivity, this window connects directly to your smartphone without mobile app, or QR code. You only need to enter a URL and a pin code to connect yourself to the window. Then you can choose the items you like on the touch screen and buy them or save them on a wish list for future purchases. You can even share your selection on social media. A real innovation!
The store is located in Nuremberg, Germany, and the concept was imagined by TBWA / Helsinki, using Samsung technology.